(New Book)
Sexual Desires: The The Poison and Energy Drink of Great Relationships
Back
NEW: Read my book for FREE on this webstie
OR
Download it for FREE
You can now read this book on your computer, Kindle, Nook, iPad, smart phone, Palm, or PDA. Click here to go to the FREE download page or click here for a detailed description of supported devices.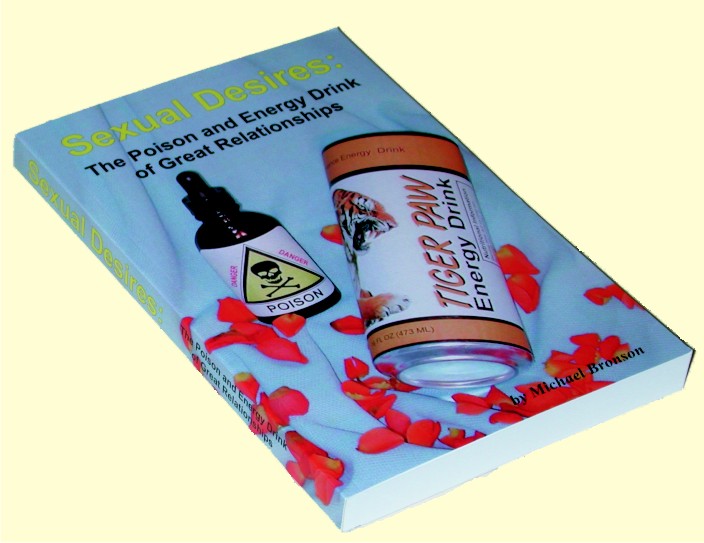 Summary
260 Pages
When you meet someone of romantic interest, you start developing surplus sexual energy. God provides this extra energy to energize the growth of your new relationship; it's similar to the way God provides extra rain in the spring to help new plants develop properly. If you use this surplus energy for sexual encounters, your relationship will not have enough energy to develop properly. The misuse of our sexual desires can poison a great relationship, but its proper use can energize the growth of a fantastic relationship.
This book is different from other books on dating and sexual temptation. First, since I wrote this book when I was single, I was forced to practice what I preached. Second, I got married when I was thirty-five, so I had to deal with these issues longer than most people. Third, the fact that my wife and I were virgins when we got married shows there is some merit to my advice.
Index
Part I: Problems With Premarital Sex
• The Beneficial Energy of Our Sexual Desires
• Easy for You to Say
• Summary of Why We Should Avoid Premarital Sex
• Do As I Say and Not As I Do
• Sexual Frustrations
• Varying Limits of Physical Intimacy
• What Does the Bible Say?
• Prisoners of Isolation
• The First Time Happens Only Once
• Once You've Been Exposed to the Pleasures of Sex
• Shattered in an Instant
• The Bonding Process of a Healthy Relationship
• The Abuse of the Physical Intimacy
• Sexual Boredom
• Trust in the Relationship
• Behind Closed Doors
• Premarital Pregnancy
• Interesting Facts About Abortion
• Sexually Transmitted Diseases
• Sexual Attraction: Differences between Males and Females
• Desires Out of Control
• The Positive Versus the Negative
• Is It Wrong to Touch Your Girlfriend's Breasts?
Part II: Obtaining Control of Your Sexual Desires
• How to Set Your Standard
• Thirteen Steps Toward Obtaining Sexual Control
• The Tablecloth (Leaving Our Past Sins Behind Us)
• Help for Those Who Are or Were Sexually Active
• The Single's Syndrome
• In Sickness and In Health
• A Happy Ending
• Johnny Lingo's Eight Cow Wife
• Is Masturbation a Sin?
• The Guilt of Masturbation
• The Problems and Dangers of Masturbation
• Wet Dreams, Sex Dreams, and Nocturnal Orgasms
• Girls and Masturbation
• Masturbation Within the Marriage
• Gaining Control Over Masturbation