Download a Free Handheld Version of this Website
Back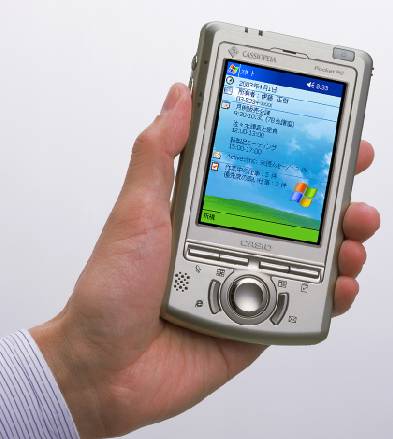 You can now view the material from this website on handheld devices, such as PDAs, PALMs, etc.
Gerard and Jenny Elijzen from Australia have generously donated their time and money to convert the material from this website into a handheld version. I really appreciate their sacrifice. To read this material on your handheld device simply download the desired books (listed below) and then download the free RepliGo Viewer (also listed below).
Instructions
Go to http://www.cerience.com/viewers/pc.php

a

nd download the free viewer from RepliGo onto your computer.
Install the Repligo viewer onto your handheld device.
Download the eBook(s) that you want to read from the list below.
Copy the eBook(s) to your handheld device.
Handheld eBooks to Download
size
(meg)

minutes
at 56K
| | | |
| --- | --- | --- |
| The Victorious Christian Life | 2.5 | 6.0 |
| Finding the Elusive Will of God | 1.6 | 3.8 |
| The Incredible Power of Prayer | .6 | 1.4 |
| Hidden Paths to the Heart | 1.3 | 3.1 |
| Understanding God and His Universe | .7 | 1.6 |
| What about Those "Without the Gospel?" | .9 | 2.1 |
| Selective Salvation | 2.8 | 6.7 |
Click Here to go to the Master Download page
Index

4 ways to obtain this material
Detailed information about the 7 books
Download a Free Printable copy of this web site
Download a Free Handheld version (PDA, Palm) of this web site
Obtain a printed version of this material -American Orders
Obtain a printed version of this material -Canadian Orders
Obtain a printed version of this material -International Orders
Obtain a CD version of this material
Free Posters
Free Counters for your to download
Presentation Version: The complete counter system
Web page Version: Counters for the Web page
Email Version: Counters for your emails
Installing a built-in Death Counter on your web site
Installing a built-in Destiny Counter on your web site
Installing the American Abortion Counter on your web site
Installing the World-Wide Abortion Counter on your web site
Installing a Death Counter on your email
Installing an Abortion Counter on your email


Tell a Friend about this page