God's Invisible Hand
Back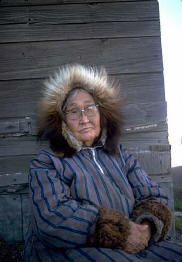 Chapter: 5.07
(Section 5: Finding the Elusive Will of God)
Copyright © Michael Bronson 1997, 1999, and 2000
BibleHelp.org
Summary
Although we do not usually see it, God is actively involved in every area of our lives. His invisible hand is at work providing and protecting. Even if your life is surrounded by a storm, you can still have peace knowing God is in control.

Click Here for a book version of this material
The Covichs, missionaries to the Eskimos in Alaska, had a daughter who needed medical care. Since they lived in a remote location, the mother had to take a very long journey to get her daughter to a distant hospital. When they arrived at the small, obscure port, she was told the ship they were to sail on was already waiting at the dock. Unfortunately, the ship they were directed to was the wrong one. Shortly after the small ship took off, the Captain came up to her and said, "I don't know who you are and what you're doing on my boat, but I'm not turning back to let you off."
The boat ran into fierce storms and for several days she thought they were going to drown. She thought about how safe they would have been if they had boarded the correct boat (which was larger). Finally, they made it to the desired port. What was the reason they got on the wrong boat? Were they being careless or negligent in following God's leading? Was enduring the storm a result of being out of God's will? Obviously, I'm in no position to judge God's intention. I would have to think, however, that they were in the center of God's will because the boat they were supposed to be on, sank! I personally believe the misunderstanding that led them to get on the wrong boat was God's intervention to save their lives.
Another example of God's intervention is the life of Darlene Rose. She was a missionary in New Guinea when the Japanese, at the beginning of WWII, took her captive. Being held as a POW for four years, she endured incredibly inhumane conditions. Yet, despite these sorrows, the loving hand of God was protecting and supplying.
For example, during an air raid where incendiary bombs were being dropped, Darlene dove into a makeshift foxhole. Suddenly, she realized the Bible she had borrowed from another prisoner was about to burn up in her living quarters. Feeling a burden from God to get the Bible, she retrieved it. Later, she discovered that one of the bombs fell directly into the hole she had just left. She walked away with a profound awe in the presence of the Lord. She said, "Father, it wasn't that woman's Bible you were concerned about, was it? You knew it was one way to get me out of that ditch."
Another time, while she was at an interrogation camp waiting to be executed, she saw a person with some bananas. Having already lost considerable weight, she said, "God, you know I'm thankful for the rice porridge and worms, but I would really like a banana. I'm not asking for a bunch, just one. I will understand, however, if you can't get it inside here."
The next day, after some unusual events, she heard the footsteps of the guards. She knew they were coming to beat her again for forgetting to bow to the soldiers a few minutes earlier. Bracing for the worst, she heard the door open and the footsteps of the approaching guard. To her surprise, he laid a bundle of bananas before her on the ground. There were 92 bananas in the bundle. Truly, God does prepare a table for us in the presence of our enemies (Psalm 23:5).
I will offer one final example of God's intervention in Darlene's life. After "officially" charging her with being an American spy, her commander pulled out his sword to decapitate her. As she braced herself for her execution, she heard several cars racing toward the compound. After squealing to a stop, several men jumped out and rushed toward the building she was in. She has no idea what transpired, but after her commander had a heated conversation with these strangers, he angrily put her into his car and drove her from the death camp to a normal prison camp. Although she has no idea what brought about this strange and sudden change of venue, she knew it was God's invisible hand that spared her. I strongly encourage you to get the audio testimony of Darlene Rose from Focus on the Family (tape # CS355/2380).
Obviously, God does not save us from all problems and heartaches. He is, however, actively involved in all areas of our lives. Usually we cannot see His intervention, but occasionally He provides us a glimpse so His love and power can awe us.
Other Chapters in this Section

Home
God's "Will" vs. God's "Work"
The Lord's Leading
The Many Faces of Motivation
Finding the Elusive Will of God
Six Steps in Finding God's Will
Stories of Great Christians
Time Line of Great Christians
God's Invisible Hand
The Answer Might be found in the Darkness
A Death of a Vision
He Only Asks for Obedience
Decoy to the Real Thing
God Working Behind the Scenes




Tell a Friend about this page