Choice –Part 5: Can Prayer Change Things?
Back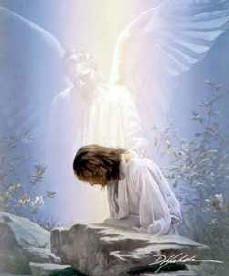 Important Note

This section on selective salvation is 66 chapters long. If you arrived at this page via an Internet search engine, you might want to start with the first chapter. This will provide you a complete presentation of this subject.

Click Here to go to the first chapter
Click Here for a quick summary
Click Here to view all 66 chapters
Click Here to download a book version of this study
Chapter: 14.45
(Section 14: Selective Salvation)
Copyright © Michael Bronson 1998 - 2005
BibleHelp.org
Can prayer change things? Does God alter His plans to accommodate our requests? Can our sincere petitions prompt a response from God?
If selective salvation is true, our prayers will not cause God to alter His plans. If everything is already set in stone, there is nothing we can do to change the course of events. Following are some things Selective Salvationists have said about prayer:
"Prayer does not change things, nor does prayer change God or His mind." (David West, The Baptist Examiner, Feb. 18, 1989, p.5)


"What God has predestined to be will always come to pass as He has purposed, and all the praying one can muster will not change that. No, prayer does not change things; it does change us. (Dan Phillips, The Baptist Examiner, Feb. 18, 1989, p.5)


"No man can believe in the glorious, Biblical doctrine of absolute predestination, and believe that prayer changes things. The two are incompatible. They do not go together. If one is true, the other is false. Since predestination is true, it follows, as night follows day, that prayer does not change things." (Wilson, The Baptist Examiner, June 8, 1991, p. 8)


"It is difficult to reconcile prayer and the unchanging will of God." (James Wilmoth, The Baptist Examiner, Feb. 18, 1989, p.5)
Contrary to the above statements, the Bible does say prayer changes things. James 5:16 says, "The effectual, fervent prayer of a righteous man availeth much." The Bible provides scores of powerful examples of prayers being answered. People like Hezekiah, Moses, Joshua, David, Hannah, and Paul received specific answers to their prayers. Even the great leaders in the Bible believed God answers prayers. There are hundreds of verses showing them asking God to change things.
If our requests can move God to change His plans, it shows the course of our lives is not set in stone. It shows selective salvation cannot be true. Following are a few examples of prayers changing the course of events.
| | |
| --- | --- |
| 1 Chron. 5:20 | God responded to Manasseh's prayers |
| 1 Kings 9:3 | God responded to their prayers |
| 1 Samuel 1:9-23 | God answered Hannah's prayer and she gave birth to Samuel |
| 2 Chron. 1:11 | God gave gracious favors in answer to people's prayers |
| 2 Chron. 32:20 | God answered Hezekiah's prayer while in battle |
| 2 Chron. 33:19 | God was moved by Manasseh's prayers |
| 2 Chron. 7:12 | God responded to their prayers |
| 2 Kings 20:5 | God responded to Hezekiah's prayers |
| 2 Samuel 21:14 | God answered prayer on behalf of the land. |
| 2 Samuel 21:25 | God answered prayer on behalf of the land |
| Acts 10:31 | Cornelius' prayers were answered |
| Acts 10:4,5 | Cornelius' prayers were answered |
| Acts 28:8-10 | Paul healed people through his prayers |
| Deut. 9:18, 20 | Aaron's golden calf greatly angered the Lord. As a result of Moses' prayer, God didn't destroy a large number of people. |
| Ezra 8:23 | God answered Ezra's prayers |
| Genesis 25:21 | The Lord answered Isaac's prayers |
| Isaiah 38:4,5 | God added 15 years to Hezekiah's life in response to his prayers |
| Job 42:8, 9 | God accepted Job's prayers for his friends |
| Joshua 10:12-14 | Joshua prayed and the sun stopped moving |
| Luke 1:13 | Elizabeth became pregnant (with John the Baptist) because of Zechariah's prayers |
| Mark 11:24 | We will receive whatever we ask for in prayer |
| Mark 9:29 | Certain kinds of demons can only be cast out with prayer |
| Matthew 21:22 | We will receive whatever we ask for in prayer |
| Proverbs 15:8 | Prayers of the upright please God |
| Psalm 102:17 | God will respond to the prayers of the destitute |
| Psalm 6:9 | God accepted David's prayers |
| James 5:15 | The prayer offered in faith will make the sick person well |
| James 5:16 | The prayer of a righteous man is powerful and effective |
Other Chapters in this Section

Home
Up
PART 1: What is Selective Salvation?
PART 2: What Does the Bible say about Selective Salvation?
PART 3: Problems with Selective Salvation
PART 4: "Choice" –The Achilles' Heel of Selective Salvation
Choice 1: The Contradictions of Selective Salvation
Choice 2: Can You Force Someone to Love You?
Choice 3: Is Choice Really a Choice Without a Choice?
Choice 4: Do We Really have a Free Will?
Choice 5: Can Prayer Change Things?
Choice 6: Can God be Grieved by Our Sins or Moved by Our Repentance?
Choice 7: The Choice to Sin
Choice 8: Are We Incapable of Choosing God?
Choice 9: Choice and the Moral Standard
Choice 10: The Purpose of Choice
Choice 11: The Suffering of Job
Choice 12: Why is God Pleased with our Obedience?
Choice 13: The Rich Young Ruler
Choice 14: Why was God so Excited when the Lost Sheep was Found?
Choice 15: A Man After God's Own Heart
Choice 16: Choose You this Day whom You will Serve
Choice 17: Appointed as a Ruler over many Cities

PART 5: Difficult Questions Answered
Appendix: Foundational Documents used by Selective Salvationists